Sharon Hill | November 17th, 2010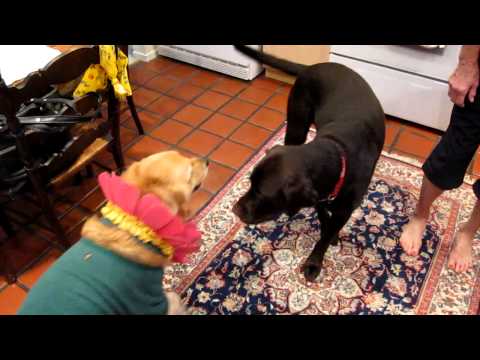 When we were in Santa Rosa, Sabrina Renee wanted to show Dexter and his mom what she looked like in her Halloween costume. Dexter loved the bee. He ran around chasing her because he wanted to squeak it. She got tired of him doing it and barked at him so we made him stop.
I ended up sending him a spare bee that I had at home.