Sharon Hill | October 22nd, 2010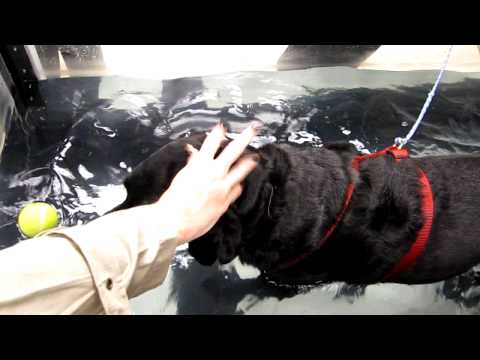 One of the veterinary offices my golden retriever is Muller Veterinary Hospital in Walnut Creek. They just had an Open House for their new facilities last Sunday. They didn't allow dogs to attend, just people, so I left Sabrina Renee at home, took my camera and did a tour.
The video above is of a dog using their treadmill in the Canine Rehabilitation Center. There were two dogs that did the demonstration, neither needed rehab, they just liked to walk.
I also got to see their surgical facilities and dog runs and talk to some of the vet techs who work there, Tiarra and Shannon.
The next time they take Sabrina Renee to the back to do an exam, I know exactly where she is and who is taking care of her.
Below is a photo taken last week when I took her to get her anal glands emptied.