Sharon Hill | November 13th, 2010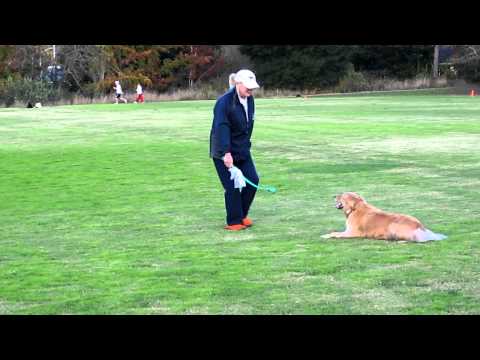 We are in Santa Rosa which means Sabrina Renee can run and play wither her friend, chocolate lab, Dexter, at the local polo field. As you can see in the video above, she loves to chase a tennis ball, Dexter isn't as interested. She does get tired and sometimes takes a rest, usually lying on top of the ball so no other dogs can get to it.
There are a number of dogs on the filed at the same time as Sabrina Renee and Dexter. Many are small dogs but they all get along well and the field is so big that they can have room to run by themselves, if they wish. Below is a photo of Happy, the schnauzer, who visits the field a few times a day.
You can follow any responses to this entry through the RSS 2.0 feed. You can leave a response, or trackback from your own site.