Sharon Hill | November 14th, 2010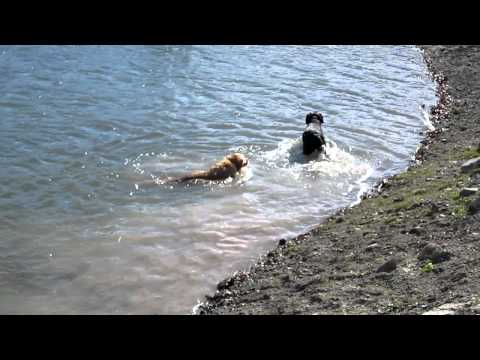 We are still in Santa Rosa and the weather was so nice this afternoon that the dogs got to go swimming. Sabrina Renee, my spoiled golden retriever, and chocolate lab, Dexter, love to swim. With us on the trip was sheltie, Casey, who does not like to get wet, so he and his mom hiked and waited as the other dogs swam.
Sabrina was very tired after swimming and promptly fell asleep next to me in the back seat of the van when she was done playing.
You can follow any responses to this entry through the RSS 2.0 feed. You can leave a response, or trackback from your own site.